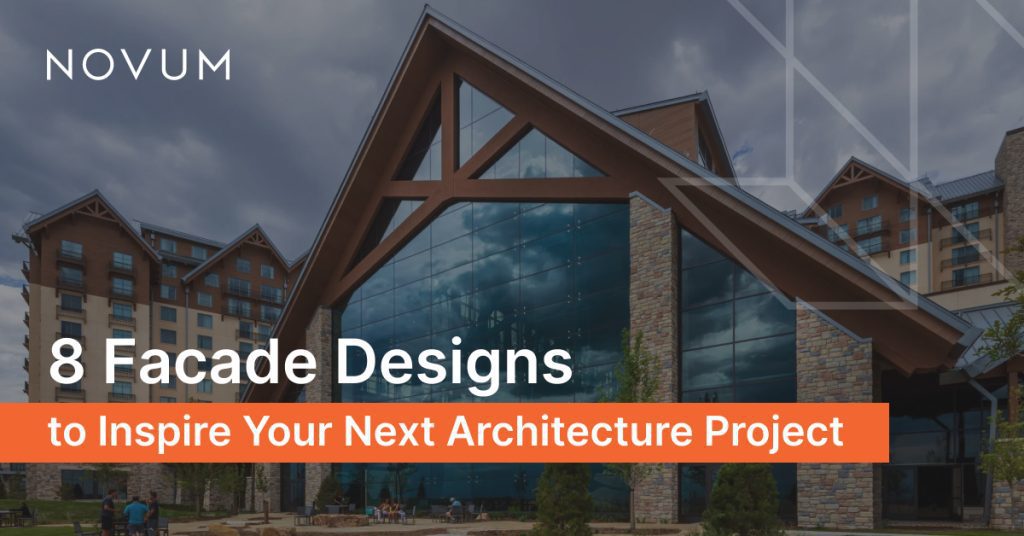 8 Facade Designs to Inspire Your Next Architecture Project
All the elements of a design come together to create truly remarkable buildings. Novum Structures provides system solutions to your design intent while providing an accurate budget for the engineering, fabrication, and installation bringing an architect's vision to life.
If you're looking to incorporate a facade into your next building design, let this guide act as a starting point.
Background: What is Involved in Facade Design?
The elements that make up a facade can vary depending on the architectural style and the building's purpose. However, here are some common elements to be considered during the facade design process:
Materials: The choice of materials used for the facade can significantly impact the aesthetic and function of the building. Materials commonly used in facade construction include glass, concrete, steel, brick, stone, wood, and aluminum.
Scale and proportion: The scale and proportion of the facade elements can create a sense of balance and harmony. These factors can be used to control the visual impact of the building and create a sense of unity.
Pattern and rhythm: The repetition of pattern and rhythm can create a sense of movement and interest in the facade design.
Ornamentation: Ornamentation can be used to enhance the aesthetic appeal of the facade.
These elements can be combined and manipulated to create a facade that is both functional and aesthetically pleasing. Next, we'll explore some successful facade designs from around the world, where Novum Structures assisted the architect to bring their vision to life.
Impactful Facade Designs
These are just a few examples of ways to incorporate facades into your designs. With a world of possibilities, Novum Structures' experts can help bring your vision to life, contact us today.